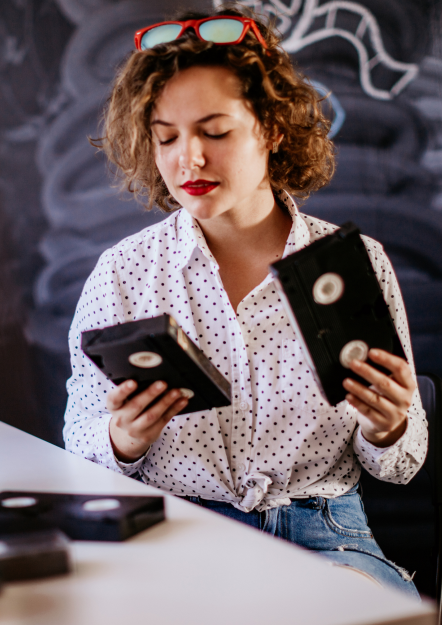 Capture Professional VHS to DVD Service
Turn your old VHS tapes into high-quality digital files in less than 30 days including shipping using our VHS to DVD conversion service. By using our professional process to digitize video tapes you ensure that your memories last forever with enhanced resolution that makes it easy to relive the joyful experiences.
Don't worry about your original VHS cassettes , because Capture takes utmost care and love when turning your home videos into DVDs that you can share with friends, family, and neighbors to preserve your legacy.
Why Should You Digitize VHS?
There are numerous benefits to converting VHS tapes to DVDs, but it's important to note that as other technologies have emerged, many computers and devices no longer have built-in DVD readers. If you don't have a device that can read DVDs, you can use our transfer service to save your VHS videos as secure downloads.
Some common reasons our customers choose to convert their VHS tapes to DVDs include:
Preserve VHS videos because, unfortunately, VHS tapes can wear out over time .
Knowing that your VHS tapes will be protected against floods, fires, theft, and other unexpected events.
With digital features that allow you to rename, archive, and add information to your files.
Add your VHS tapes and other pre-digital memories to your preserved timeline for a lasting legacy.
With DVDs that take up much less space than bulky VCR cassettes
Because these days, people are more likely to have a DVD player than an analog VCR.
By digitizing VHS cassettes so family members won't have to fight over a single physical copy.
Because DVD can be played on a wider range of devices including most modern TVs, DVD players, and computers.
Because most still own DVD players, but may not have a VCR player, which makes it impossible for them to watch their old VHS tapes
What Formats of VHS Are Accepted?
Convert several VHS formats into DVDs including standard VHS, compact VHS(VHS-C), super VHS(S-VHS), and compact S-VHS(S-VHS-C)with our VHS DVD transfer service to cherish your videotape memories forever.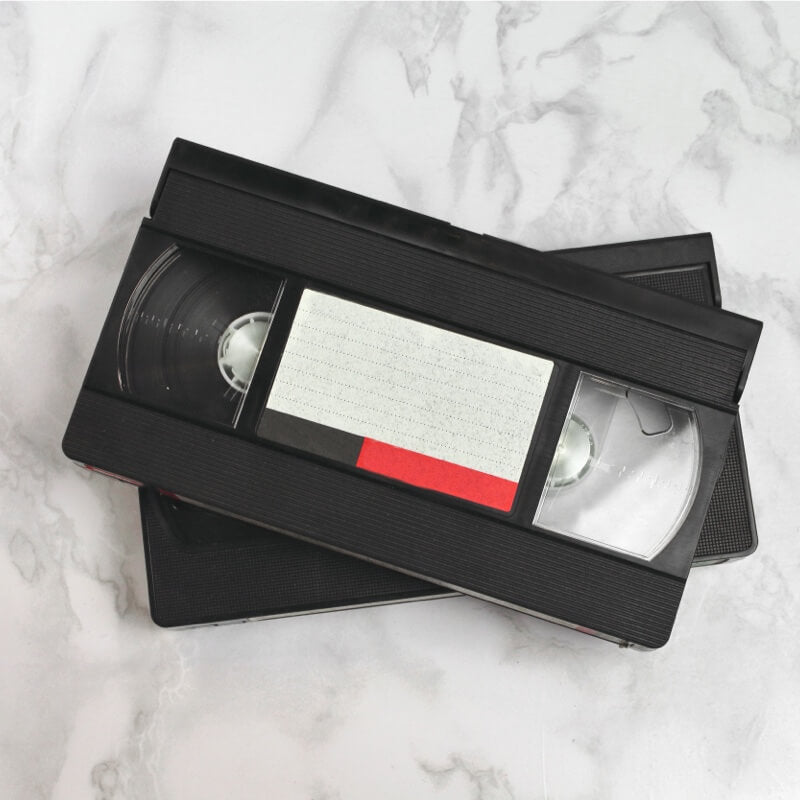 Standard VHS Tapes:
These analog video cassettes are the most common VHS format and work in standard VCRs without an adapter using a tape-based recording system

Compact VHS Tapes:
These use standard VHS film reels with smaller cassette boxes so you can use them with portable camcorder but need an adapter for playback using a regular VCR.

S-VHS and S-VHS-C VHS Tapes:
These high-quality VHS tapes offer more horizontal resolution lines and improved color when compared to other VHS options.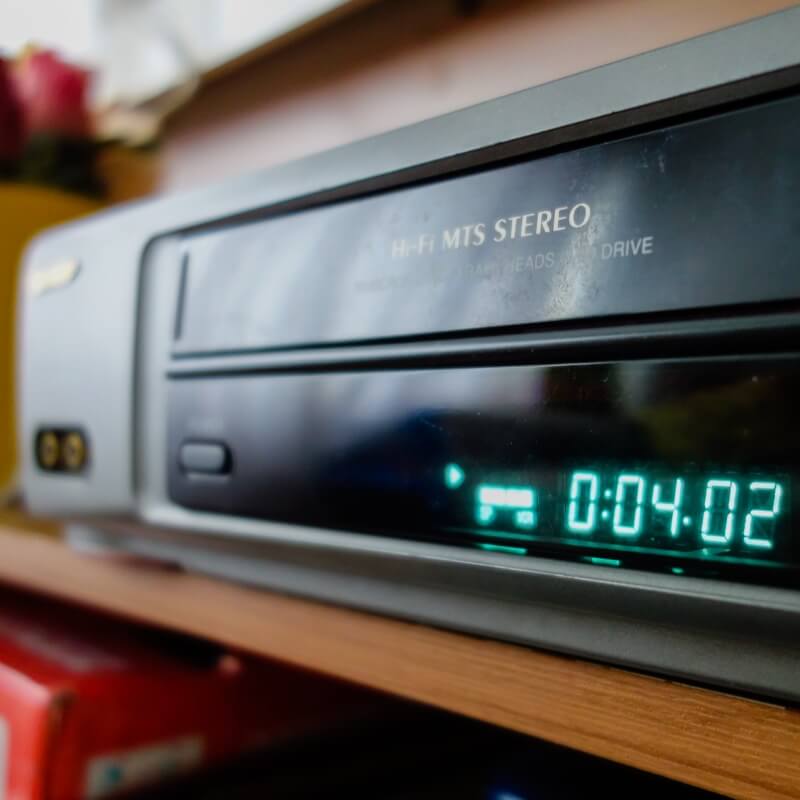 •Standard VHS can record 120 minutes of footage
•VHS-C tapes are limited to 30 minutes (or 60 minutes for longer runtime)
•S-VHS and S-VHS-C offer significantly longer playtime up to 10 hours in certain modes
•You can increase VHS runtime using long play (LP) mode, extended play (EP) mode, or different tape labels that yield a longer runtime.
With our VCR to DVD service, you can turn any of these analog formats into lasting DVD memories. If you don't know if Capture accepts your home movies for our VHS to DVD conversion service, please contact us and we will help you preserve your experiences for future generations.
What is Unique About Capture?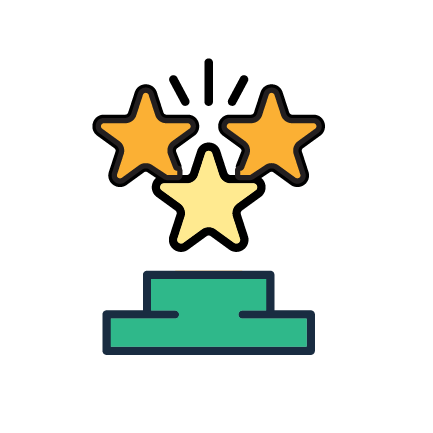 Trusted by Top Retail brands
Exclusive partnerships with major brands like Costco, Walmart, Google Photos, CVS, and Sam's Club.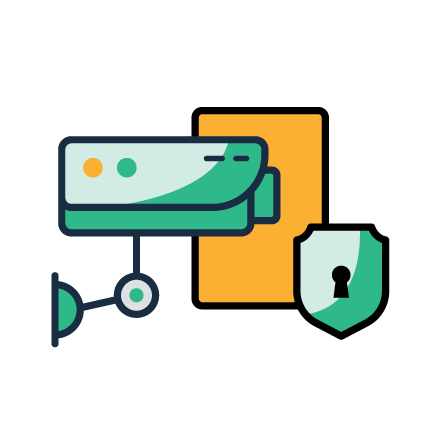 State-of-the-Art Tracking and Security
We know exactly where every piece of media is, through which hand, in which box, every step of the way.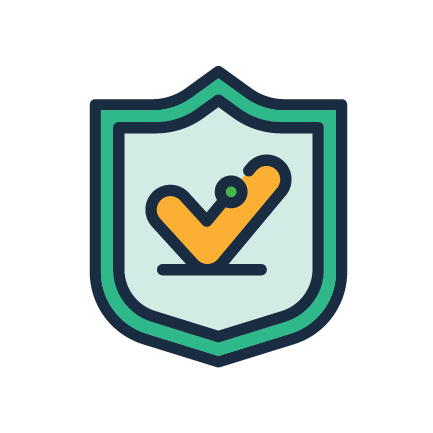 100% Satisfaction Guaranteed
If you're unhappy with your digital version, we'll reprocess it for free.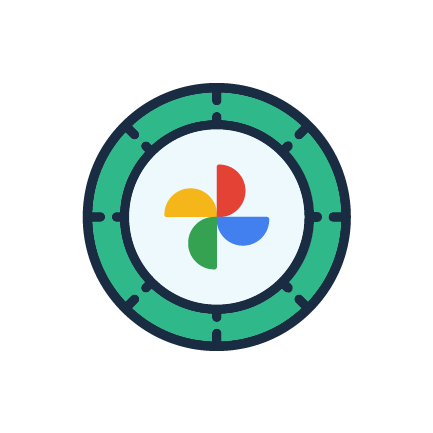 Unmatched Technical Advantage
As an industry leader, Capture continues to revolutionize the digitization process with the ability to digitize photos without removing them from albums.
Auto integration with Google Photos
API integration to allow automatic transfer to your library. We also help iCloud users to upload media to their accounts.
Sensitive Information Protection
Our secure Memory Cloud storage platform guarantees only customers have access to their memories.
The Fastest Turnaround Time
Convert VHS tape to DVD in less than 30 days including shipping time (as opposed to the industry standard of 70+ days), without extra charges or fees.
Complementary Backup
We offer a complimentary 60-day backup of your digitized media, so you can rest assured knowing your memories will never be lost.
Quality Care
Achieve peace of mind knowing your videotapes are in good hands with Capture service guarantee that ensures your DVD transfer will last a lifetime.
Media Repairs
If necessary, we repair and clean your original media when we turn video tapes to DVD format and will fix damage including broken cases, mild ribbon damage, and clean mold off tapes.
How Our VHS to DVD Conversion Service Works
VHS videos can deteriorate and lose quality over time, but you can preserve your wonderful home movies for unlimited playback and high-quality digital videoby converting VHS to DVD using our professional video transfer service

Turn analog video tapes to DVD digital format in less than 30 days in three simple steps:
Create your order using the button below and gather your VHS tapes and home movies as well as any additional information such as damaged cassettes or specific instructions.
Send your original videotapes with your own shipping label or by adding one during the easy Capture checkout process and drop them off at your local UPS store.
In less than 30 days, you will receive high-quality DVD recorder versions of your camcorder memories as well as your original copies in the same or better condition than when you sent them.
How Much Does it Cost to Digitize Videotapes?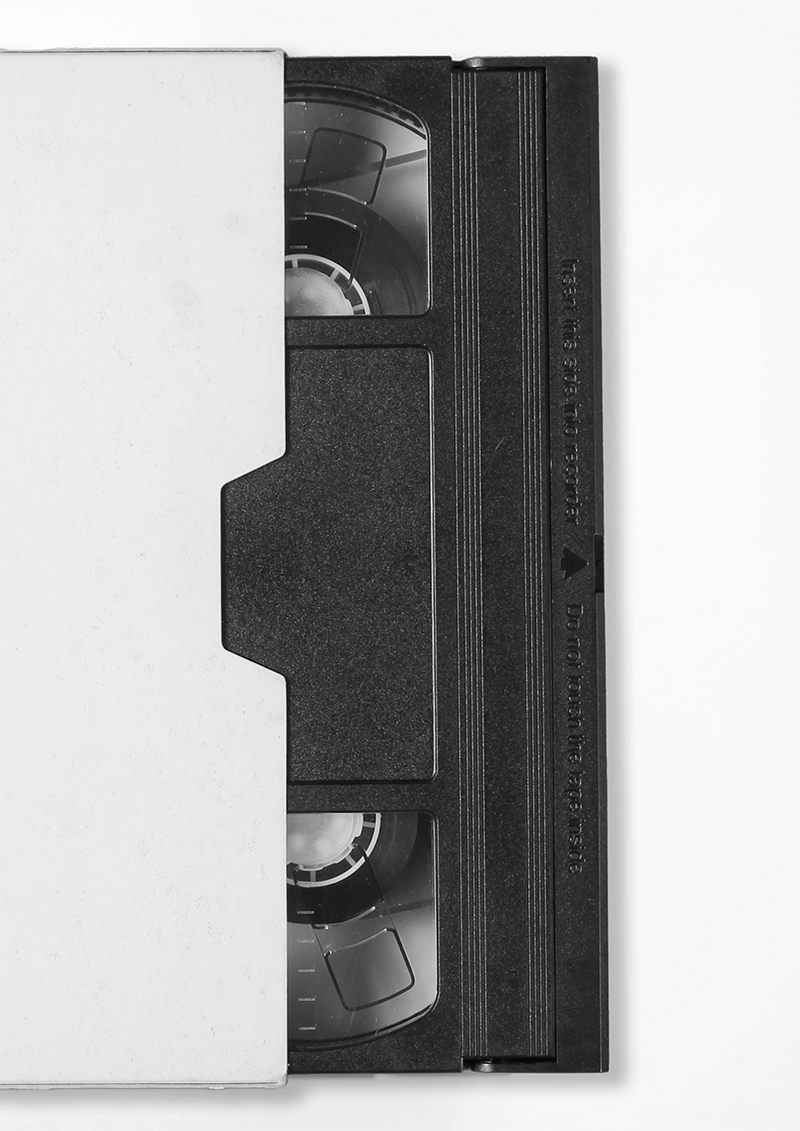 How Much Does it Cost to Digitize Videotapes?
Capture prices our VHS to DVD conversion service based on the length of your home movies since different formats offer different playback runtimes. Our prices start at only $29.99, which includes the first two hours of tape. Then, we can convert each additional 2 hours of VHS memories into DVD digital copies for only $29.99.

This price includes our repair services, friendly customer support, and fastest turnaround time in the industry so you get your memories as soon as possible. If the actual length of your home movies ends up being longer than what you originally paid for, we will send an email to confirm what to convert.
Get Started Now
Frequently Asked Questions
A VHS is an analog video recording format that uses tape cassettes that were popular for home movies from the mid-70s until the early 2000s when it was replaced by digital media. Because of the long-term popularity of the VHS and camcorder format, many people still have them in storage but have yet to preserve them for future generations through digitization.
Yes, Capture has exclusive partnerships with many top retailers, including Costco, Walmart, CVS, and other retailers to offer high-quality VHS to DVD services. You can use any of these retail stores to convert your videos.
VHS tapes store analog video and audio on a tape while DVDs use a disc to store higher quality digital video and audio.
Capture can finish the entire process in less than 30 days with shipping while most competitors can take as long as 10 to 12 weeks. Occasionally there are delays for unexpected reasons, but we will always keep you informed with updates about your VHS DVD transfer service.
1. Once we receive your video cassettes, we carefully clean the tape if they are dirty, check for damage, and scan through the video.

2. Then, we use professional grade converting equipment to convert your home movies by hand and put it onto a blank DVD.

3. Before sending the original VHS tapes and DVD copies back to you, we will check the quality and save a backup to ensure your memories are never lost.

4. You will receive your original VHS tapes and DVD version in less than 30 days including shipping so you can cherish your memories forever.
What Other Formats of Videotapes Can Capture Preserve?
Don't see a format that matches what you're looking for?
America's Choice for Over 20 Years
Trusted by over 12+ million happy customers for our premium quality, and unparalleled dedication to a positive experience for every customer.