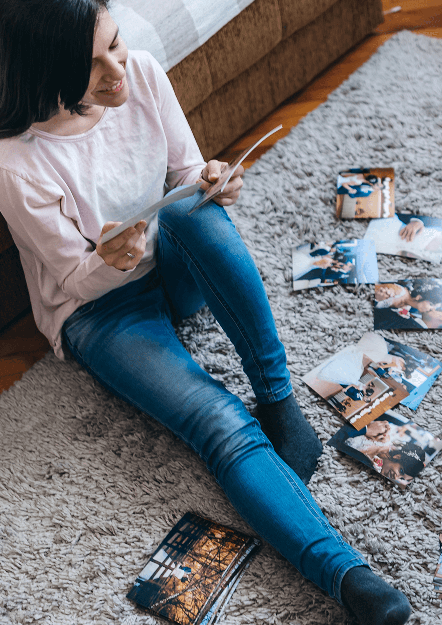 Preserve Photos for Future Generations with Capture's Photo Scanning Service
The most common ways people have traditionally kept family photos are in physical photo albums or shoeboxes.
However, this method makes it difficult to share and preserve the memories for future generations.
Old photos are also at risk of fading, discoloration, water damage, and other forms of deterioration, even when stored in albums, closets, or scrapbooks.
Capture's photo digitizing service can scan loose photos, negatives, and slides and turn them into high-quality digital files and preserve them as digital downloads that are easy to share.
Why Should You Convert Photos to Digital?
There are many reasons to digitize photos, slides, and negatives:
The lifespan of photos, slides, and negatives can vary. It depends on what they're made of, how they're stored, and how old they are. Slides and negatives tend to last longer than traditional photo prints but can still deteriorate over time. Photo prints can fade or yellow quickly if not stored properly.
Photo albums and shoeboxes full of photographs are susceptible to floods, fire, theft, and other catastrophes, but digital images can be saved and shared forever.
Digital copies offer organizational features so you can rename, archive, and add additional information.
Photo albums, photo prints, scrapbooks, and shoeboxes of photographs take up a lot of space, but you can store them in digital format on your computer, a hard drive, a USB flash drive, or in the cloud (via iCloud, Google Photos, or Dropbox).
When you have preserved digital photo albums, your loved ones won't have to fight over the physical copies of your family memories to enjoy them for decades to come.
It is much easier to share digital photos across the world with anybody using email and social media.
By digitizing your photo albums and loose photographs and uploading them to platforms like Google Photos, you can immediately benefit from advanced search, archive, and reminder features
When we create digital photos from your precious memories, we use innovative retouching and color correction tools, so your old photos look as good as they can be. Plus, with your own photo editing software and image enhancement tools, you can improve and edit digital photographs the way you want.
When you transfer your slides to platforms like Google Photos, you can use the advanced search, archive, and reminder features that are unavailable with physical slides.
With photo editing software, you can improve the quality of your slides without losing the original version.
Choosing a Photo Scanning Service
To preserve your photos, photo albums, and the family memories they contain, you can scan photos to digital format yourself or choose the best photo scanning service. Let's check out the pros and cons of your options!
Collapsible content
Capture Photo Scanning Service

Our photo digitization experts deliver the highest quality and the ultimate care. With over 20 years of experience, we've helped 12 million Americans preserve their photos, negatives, and slides. Trusted by major retailers like Walmart, CVS, SAMS Club, and Google Photos, we empower customers to preserve their memories for generations to come.e offer multiple digital format options including DVDs and USB flash drives, in addition to the digital downloads. The best part is that we are just as affordable as any other options. As an added value, we'll get your originals as well as your high-quality digital copies back to you in less than 30 days including shipping.

Pros

High-quality enhancement with glare removal, professional cropping, and color correction so you receive print-quality digital digital images that bring your family memories to life
We understand the importance of your photos and invest heavily in top-notch security systems to ensure their protection. With meticulous tracking at every step, your memories are always in safe hands.
Quality guarantee - we'll reprocess the scanning if you are not 100% satisfied.
Affordable at only $.50 per scanned image

Cons

We only accept photos from 2" x 2" up to 8" x 12" (or albums up to 14" x 14")
Capture's Effortless Album Scanning Service

In addition to photo scanning, our advanced technology scans entire albums without removing photos. This unique service is only available at Capture and is perfect for delicate vintage albums or old books.

Even if your photos are stuck in an album, simply send it in and we'll scan it as is.

Our scanning includes color correction, auto-cropping, and glare removal for amazing results.

Pros

Simple, easy, fast: No need to remove photos off albums!
Receive vivid, print-quality digital images with glare removal, professional cropping, and color correction.
Your memories are in safe hands with our top-notch security systems and meticulous tracking at every step.
Photos stay intact - again as we don't need to remove them off the albums.
100% satisfaction or we'll reprocess the scanning.
30-day (or less) turnaround time without added charges.
Affordable at only $.70 per scanned image

Cons

We only accept albums up to 14" x 14"
Photo Scanning Machine

Photo scanner equipment will help you scan photos to digital format one at a time. Each scan will produce a new JPEG file. It requires lots of work but generally gives good results. However, you will pay for good quality digital memories because these machines cost $300 or more. For example, the popular and reputable Epson FastFoto costs $499.99. If you want a more affordable option, then a standard flatbed scanner can work, but the results won't be as professional in appearance. .

Pros

Typically decent quality DPI resolution (depending on the machine)
Creates JPEG files, which typically have good detail and color

Cons

Expensive, especially for the best photo scanning service equipment
Time-consuming because you must complete each scanned image separately
You will have to remove each photo, which means you potentially damage old photos
Take Pictures to Scan Photos to Digital

You can use a digital camera or smartphone to take digital images of your physical photos. It's fast and affordable because you can conveniently perform the scanning routine at home with items you already have. However, the digital copy will end up looking worse than the original photograph because it will pick up glares, dust, fingerprints, and other inconsistencies. It will also reduce the quality and produce a lower-resolution DPI.

Pros

Affordable (if you already have a camera)
Convenient and you can do it yourself

Cons

Low-quality that looks different from the original family photo
Will show glares, dust, scratches, and debris
Harder to crop so you may cut out some of the picture or show surrounding areas
Use a Photo Scanning App

Photo scanning apps like Photomyne take advantage of your smartphone technology to scan your photos better than simply using your camera, but the quality of the scans will depend primarily on the quality of your phone's camera, lighting conditions, and your skill level. Plus, it's a very time-consuming process to create each digital image one by one.

Pros

Affordable as long as you own a smartphone with a decent camera
Affordable and simple do-it-yourself process

Cons

Time-consuming, especially if you want single images
Quality depends on many factors including the quality of the camera, lighting and surroundings, and user skill
May show more glares, dust, reflections, and other frustrating imperfections
What Makes Capture the Best Photo Scanning Service?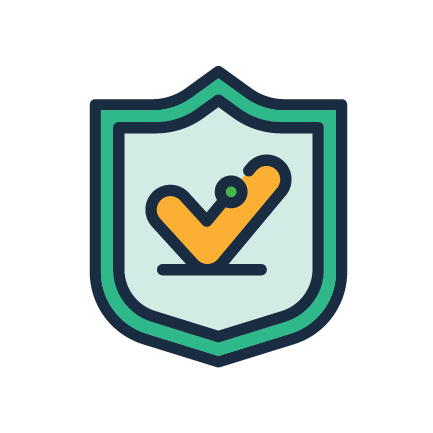 100% Satisfaction Guaranteed
If you're unhappy with the photo digitization results, we'll reprocess them for free.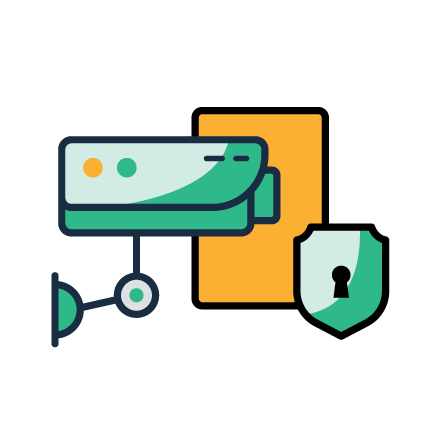 State-of-the-Art Tracking and Security
Track your precious memories every step of the way, so you can have peace of mind knowing they are safe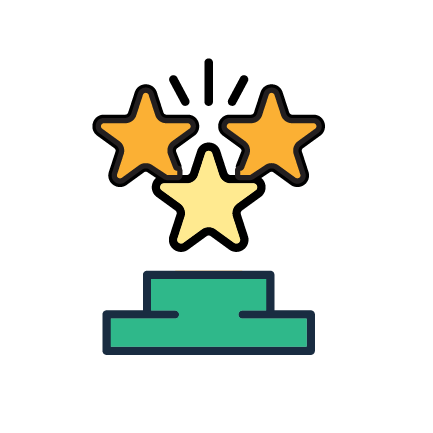 Trusted by Top Retail brands
We have been a trusted partner to major brands like Costco, Walmart, Google Photos, and CVS.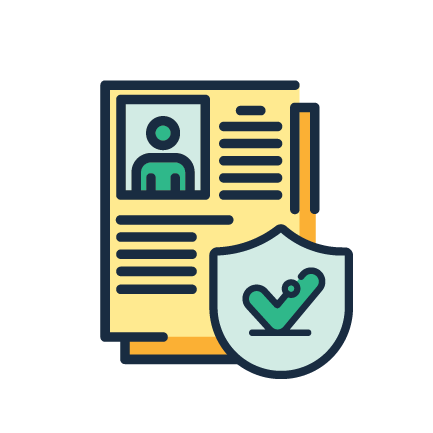 Sensitive Information protection
Our secure system guarantees only customers have access to their photo albums and digital images.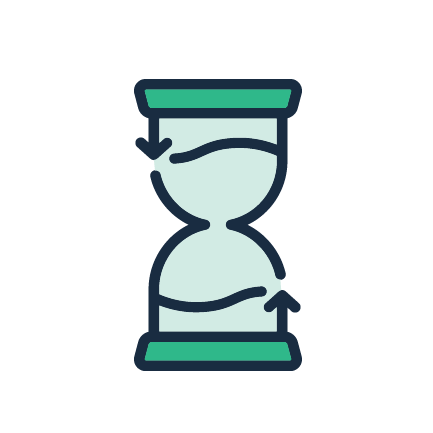 The Fastest Turnaround Time
You will receive your digitized photos within 30 days – much faster than the industry standard of 70+ days.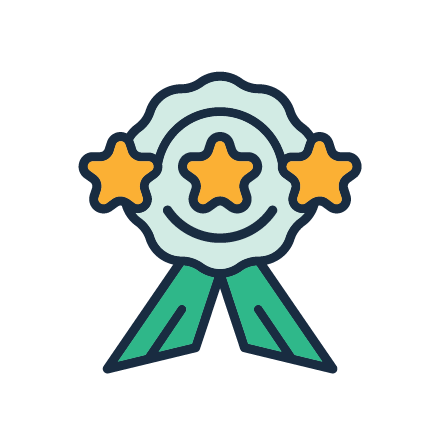 Professional Care
We take great care in handling your photo albums because we understand they contain your memories and your legacy.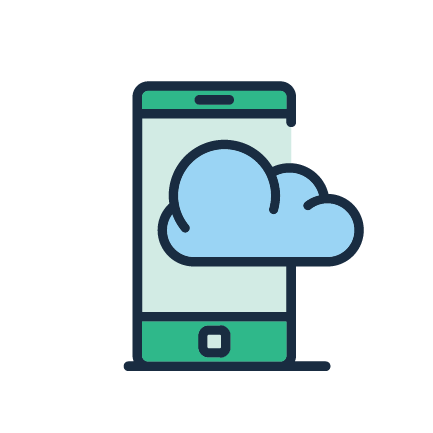 Complimentary 60-Day Backup
Our complimentary 60-day backup on cloud storage of your digitized photo albums keeps your photographs protected no matter what happens.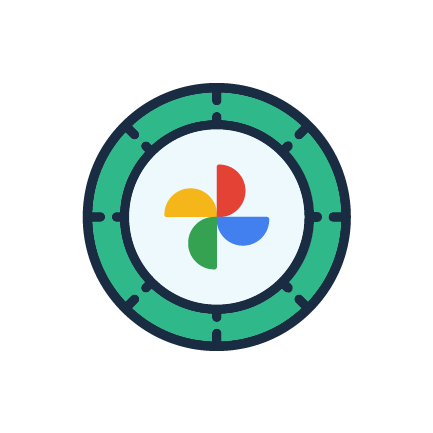 Google Photos Integration
API integration to allow automatic transfer to your Google Drive Photo library. We also help iCloud users to upload media to their accounts.
How Does Capture's Photo Scanning Service Work?
Our professional service scans your family photos and turns them into high-quality digital images using glare removal, color correction, retouching, and digital photo restoration.
Then, you can receive your digital photos as digital download, or add a USB drive and even a DVD to easily enjoy, view, and share.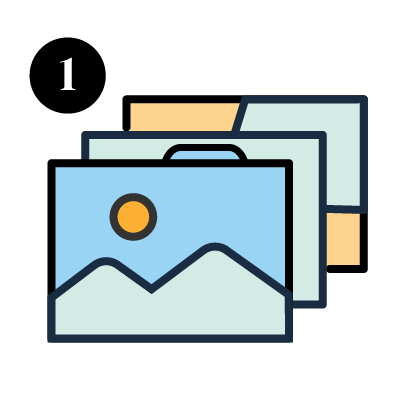 Click the button below and gather your photos, slides and negatives as well as any additional information, such as the year these photos were taken - any information you want to be included in the transfer.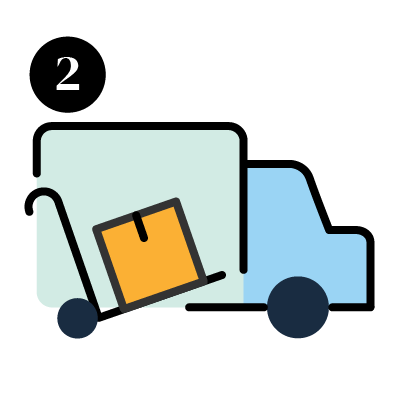 Send your original photos to us using UPS by adding a shipping label during the checkout process. We will send you clear instructions in your order confirmation email to ensure secure shipment of your memories.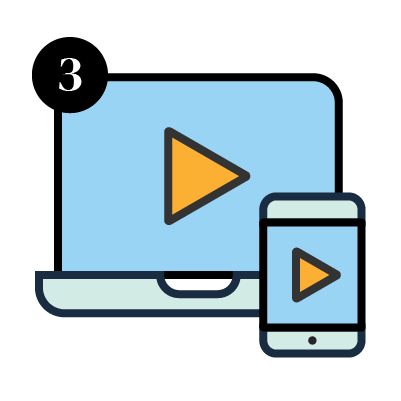 In less than 30 days, you'll receive high-quality digital versions of your wonderful photographs along with the original memories. This is significantly faster than the industry standard of 70+ days, making Capture the premier choice for photo scanning services.
How Much Does Capture Photo Scanning Service Cost?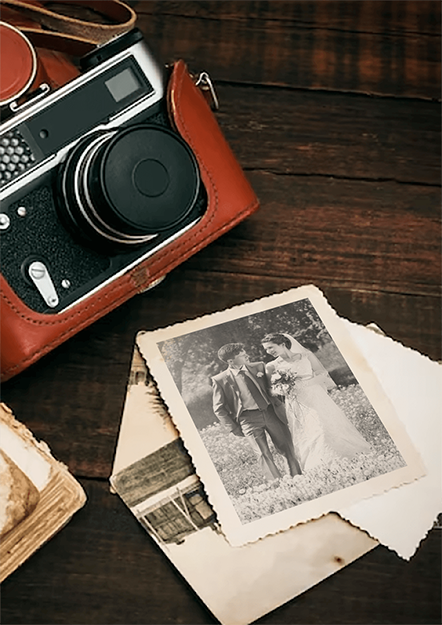 How Much Does Capture Photo Scanning Service Cost?
Capture only charges for successfully scanned photos, which means you pay nothing if, for any reason, we cannot adequately scan any photo to your satisfaction.
For loose photos, slides, negatives, you will pay $29.99 for the first 50. Then, you only pay 50 cents for each beautifully scanned digital image after the first 50.
Get Started Now
Frequently Asked Questions
Simply send your photos to us through UPS and estimate the number of photos you want us to digitize as close as possible. Then, will contact you to confirm what to scan if the estimated number is not accurate.
No! Capture offers the first-ever touchless photo album scanning service, which means we can scan photo albums as-is, without removing each individual photograph.
Learn More
Capture can scan photos from 2" x 2" to 8" x 12", but we cannot accept sheets.
Yes, we can digitize negatives if they are 35mm, APS film, 110 film, 110/220 film, 126 Instamatic film, or large negatives.
We accept albums of all sizes up to 14" by 14" and can preserve photos of any size within an album or scrapbook.
No, we can also digitize Super 8 film, slides, VHS tapes, Betamax videotapes, MiniDV home movies, film reels, and more!
Yes, Capture conversion service can scan documents within your photo albums as long as the dimensions do not exceed that of the photo album. If the document is folded or not attached to your photo album, we may need to touch it to position it for high-quality scanning, but we always treat your media with utmost care. Please include additional information with your order about any documents and let us know if you have any questions about what types of photos, documents, and scrapbooks we can scan.
What Types of Photos Can You Digitize?
Don't see a format that matches what you're looking for?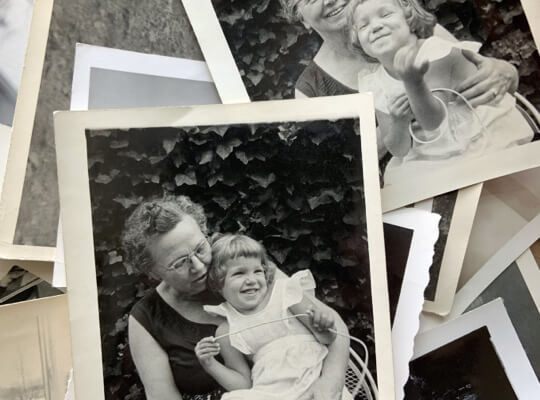 Print Photos

Capture can digitize loose photos sizes 2" x 2" up to 8" x 12", but we cannot accept sheets.

This includes print photos in black and white and color including, but not limited to, 2" x 2", 2" x 3", 4" x 6", 5" x 7", 8" x 8", 8" x 10", and 8" x 12".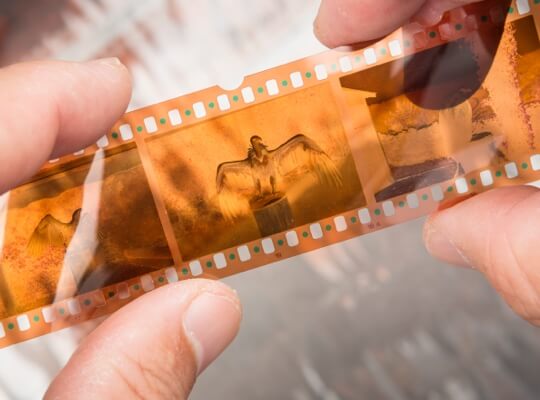 Negatives

We can also turn your photo film negatives into digital copies including 35mm, APS film, 110 film, 110/220 film, 126 Instamatic film, and large negatives.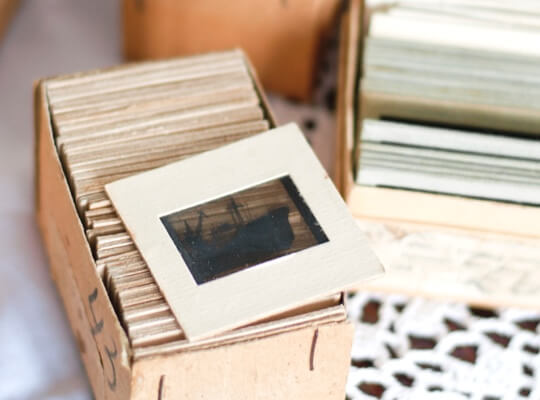 Slides

Finally, we can also convert 35mm, Super 35 mm, 110/220, 126, 127, and 127 Superslide photo slides (cardboard or plastic mounts only).