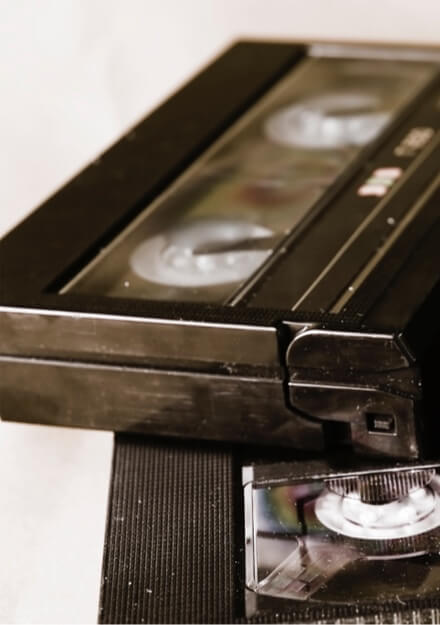 The Fastest Premium DVC to Digital Service
Capture is the go-to brand for major retailers like Costco, Walmart, CVS, and more.
Our exclusive partnership with Google Photos also makes DVC digitization even easier because it allows you to quickly access your memories in your Google Photos Library.
Old DVC home movies can lose quality and degrade over time, especially in hot, humid, or freezing environments. That's why it's essential to preserve your video tapes before they become unviewable.
Capture's professional DVC to digital service will get your digital memories as well as the original DVC or MiniDV tapes back to you in less than 30 days, compared to other DVC transfer services that take as long as 70+ days.
Why Should You Convert Mini DV to Digital?
There are many reasons to transfer video tapes to digital copies, including:
MiniDV tapes wear out and deteriorate over time. So, transferring them to a digital video can preserve them for the future.
By digitizing your DVC tapes, you can protect your precious memories from unexpected events like wildfires, burglaries, and floods. .
With digital video capture of your DVC tapes, you can organize by renaming, archiving, and adding additional information to the home movie files.
When you convert DVC tapes into digital copies, you can store the files on a hard drive, Mac or Windows computer, USB flash drive, or in the cloud (iCloud, Google Photos, Dropbox).
By transferring DVC tapes to digital formats, your loved ones won't have to fight over physical copies. Plus, you will be able to share with loved ones anywhere in the world online, on social media, or by email.
By transferring DVC tapes to digital formats, your loved ones won't have to fight over physical copies. Plus, you will be able to share with loved ones anywhere in the world online, on social media, or by email.
When you convert MiniDV cassettes, you can immediately take advantage of advanced features on platforms like Google Photos, including search, archive, and reminder functions.
With digital files, you can use video editing software to enhance the original media to HD video quality or create new memories by combining old home movies with new footage.
What options are there to convert DVC to digital?
You have many choices when it comes to digitizing your DVC tapes including DIY options and done-for-you professional services
Collapsible content
DVC to Digital Converter

A digital converter is a good DIY option to transfer Mini DV tapes. You can find affordable options on Amazon that use a USB cable to connect to your computer and an RCA cable to connect to your DVC video camera or MiniDV-compatible player, including the ClearClick Digital Converter, which costs around $159.99 or the more affordable DIGITNOW option for $49.99. However, you may need an adapter if your MiniDV camcorder or VCR has an IEEE 1394 FireWire Port instead of a standard USB port.

Pros

Affordable
Produces good results if you know what you're doing

Cons

Time-consuming with real-time digitization for every DVC cassette
Designed for tech-savvy users
You will need an original DVC camcorder or player (and may require extra cables, too)
Screen Recording

This option allows you to record your home movies using a digital camera, camcorder, or smartphone. Then, you can upload the footage to a hard drive or another device. However, the results are low quality because of movement, outside noise, and other factors. It still may be worth trying as an easy, fast way to preserve your video 8 tapes before they degrade.

Pros

Easy
Affordable (if you already have a digital camera)

Cons

Low-quality results
Shows glares, sounds, and other imperfections
Time-consuming with real-time recording
Capture

Capture will convert Video 8 to digital with professional quality so that your home movies can be preserved forever. As the fastest service, we will convert Video 8 tapes to digital in less than 30 days (compared with the industry average of 70+ days) while tracking your precious memories every step of the way for peace of mind. Plus, if you aren't satisfied, we will even reprocess your videotapes for free!

Pros

Professional quality results, guaranteed
Convert Video 8 to digital in 30 days or less, counting shipping, as opposed to the 70+ day standard
Produces your choice of DVD, digital download, or USB flash drive

Cons

Doesn't offer video editing services or enhanced color or resolution (but you can use your own video editing software to improve the quality of high-definition digital videos)
Local Stores and Retailers

There may be local stores in your area that offer digitization services. In addition, major retailers like Costco, Walmart, and CVS offer digital conversion services fulfilled by Capture, which means you get all the benefits of professional digital files, efficient processes, and friendly customer support that we offer every customer.

Pros

Fulfilled by Capture at many retailers for professional quality service and results
Good customer support and guaranteed satisfaction
Efficient compared to the industry standard of 10 to 12 weeks

Cons

Pricing depends on the specific retailer's fees
Not every retail location offers DVC to digital services
What Makes Capture the Best Choice to Transfer DVC to Digital?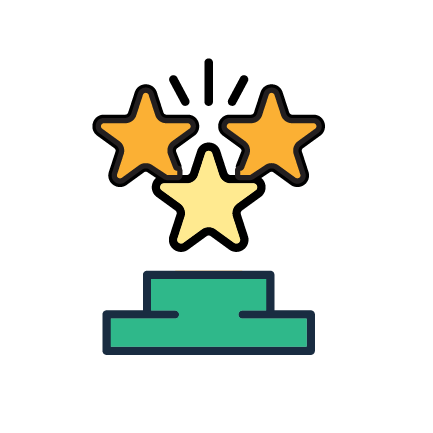 Trusted by Top Retail brands
Exclusive partnerships with major brands like Costco, Walmart, Google Photos, and CVS.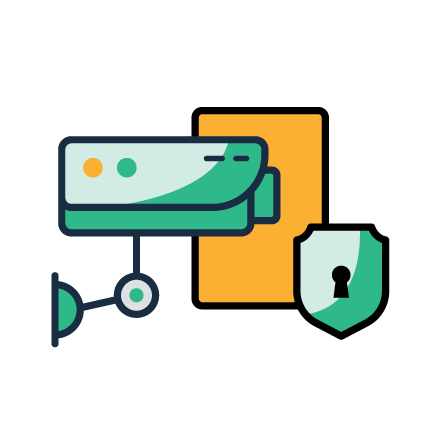 State-of-the-Art Tracking and Security
We know exactly where every piece of media is, through which hand it passes, in which box it ships… every step of the way.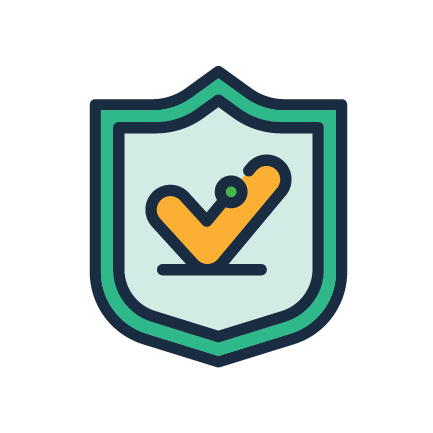 100% Satisfaction Guaranteed
If you're unhappy with the results, we'll reprocess it for free.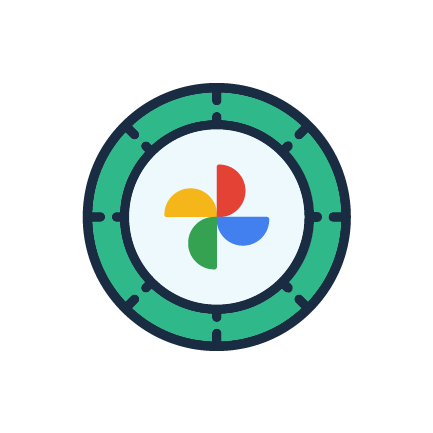 Auto Integration with Google Photos
API integration to allow automatic transfer to your library. We also help iCloud users to upload media to their accounts.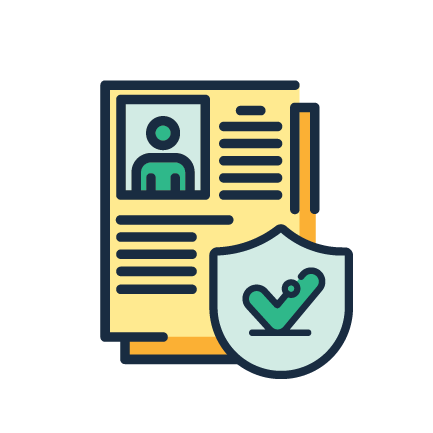 Sensitive Information Protection
Our secure system guarantees only customers have access to their memories.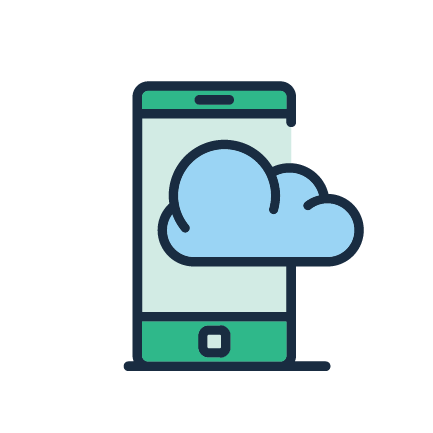 Complementary Backup
We offer a complimentary 60-day backup of your digitized media, giving you extra peace of mind.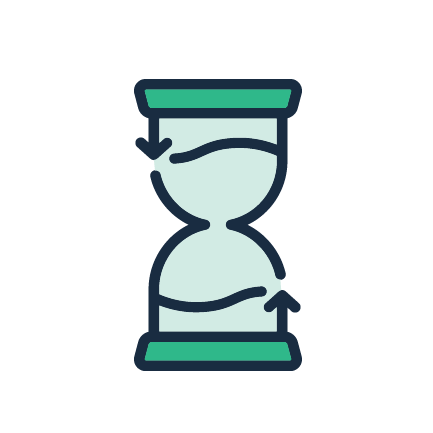 The Fastest Turnaround Time
You will receive your digitized copies within 30 days – this is much faster than the industry standard of 70+ days.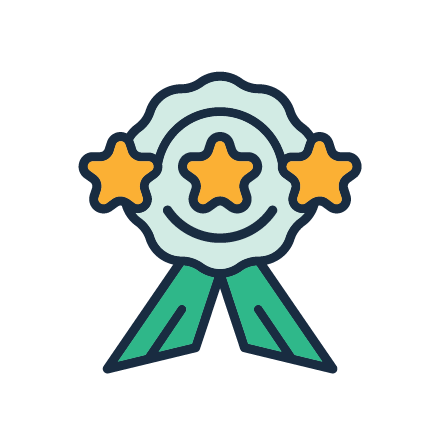 Quality Care
We take great care in handling your DVC or MiniDV tapes because the memories they contain are priceless.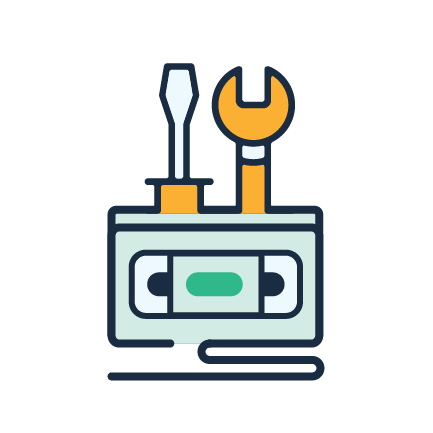 Media Repairs
We fix issues like broken cases and mild ribbon damage, as well as clean mold from DVC videotapes. We repair ahead of processing to ensure the best quality.
How Our DVC to Digital Service Preserves Your Legacy
YourMiniDV video tapewon't last forever, but you can preserve your captured memories and experiences with high-quality digital conversion using Capture.

Create digital format versions of your DVC cassette tapes in 3 easy steps: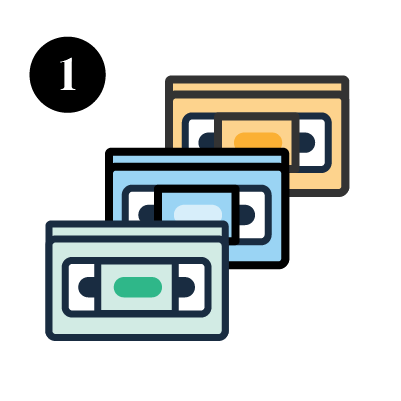 Create your order using the button below. Then, gather your DVC and MiniDV cassettes as well as any additional information you want to give us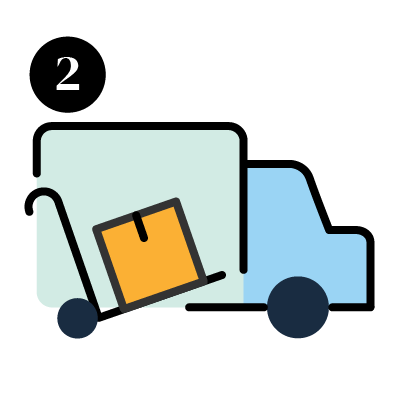 Send us your DVC tapes by adding a shipping label during the checkout process and dropping them off at your local UPS store.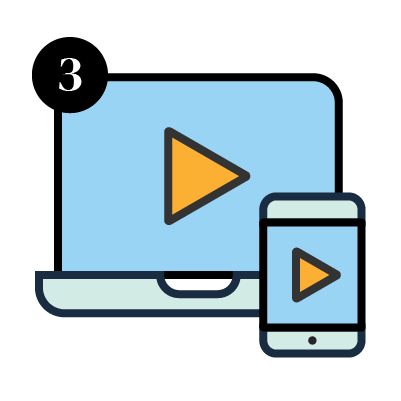 In less than 30 days, you will receive digital copies of your DVC cassettes as well as your original copies in the same condition (or better if they require cleaning or repairs!).
What is the Difference Between DVC, MiniDV, and VHS Tapes?
MiniDV and DVC are interchangeable terms used to refer to the same type of cassette format.
The DVC tape was released by Sony and Panasonic in 1995 as a smaller alternative to VHS tapes. This made it easier to film home movies using a MiniDV camcorder than it would be using a full-size camcorder that uses bulky VHS cassettes.

In addition, MiniDV tapes offer vibrant color and resolution that is unavailable on VHS, VHS-C, and Betamax tapes.
Despite the developments and benefits, the release of the DVD player and HDMI connections ended the era of cassettes, which is why it's so important to convert DVC to digital to preserve the memories contained on the nearly obsolete format.
Pricing and Turnaround Time to Convert DVC to Digital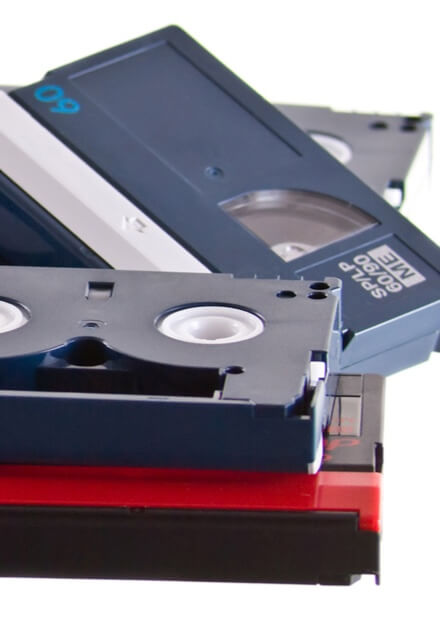 Pricing and Turnaround Time to Convert DVC to Digital
Capture prices our DVC to digital services depending on the length of tape and start at $29.99 for the first two hours of each tape. Then, we can digitize each additional 2 hours for $29.99.

In addition, when needed, this affordable pricing includes videotape repair and case replacement.
If the actual length of your precious memories is longer than what you originally paid for, our friendly customer service team will contact you via email to confirm what to digitize.
Get Started Now
Frequently Asked Questions
A DVC tape is a type of compact cassette that, like Betamax and VHS tapes, uses magnetic tape to record home movies. They are also known as S-size, small cassettes, and MiniDV cassettes. Unlike VHS tapes, they stored digital video instead of analog, which means they offer higher resolution, better colors, and other benefits.
While both DVD and DVC store digital video, a DVC tape does so with a cassette box and magnetic tape, while DVD uses an optical disc. They were both developed and released in the mid-90s, but MiniDV tapes were more likely to be used for home movies at that time.
1. Once we receive your DVC video tapes, we will carefully clean the tape, check for damage, and scan through the video.

2. Then, we use professional-grade converting equipment to convert your home movies by hand into the highest quality digital format.

3. Before sending the original and digital versions back to you, we will check the color, inspect the quality, and save a backup to ensure your memories are never lost and always exactly as you remembered them.

4. You will receive your original DVC tapes and digital copies in less than 30 days including shipping so you can cherish your memories forever.
There are 4 primary grades of Mini DV tape: Premium Series (PR), Videographers grade (VG), High Definition (HD), and the standard consumer-grade DVC tape. Capture can convert all DVC types into long-lasting digital copies.
Video 8 tapes will start to degrade after approximately 10 years, which can reduce video quality. When exposed to heat and humidity, they may degrade even faster. To avoid losing your home videos forever, it's a good idea to convert Video 8 tapes to digital as soon as possible.
What Other Formats of Videotapes Can Capture Preserve?
Don't see a format that matches what you're looking for?